OZDOWSKI
TOMASZ BONCZA-OZDOWSKI

GLASS SCULPTURES

PUBLIC ART

SCULPTURES
DRAWINGS
THE WORLD IN A BOX
PAINTINGS/PRINTS
PHOTO
LINKS
ABOUT
HOME
WELCOME TO THE WORLD IN A BOX II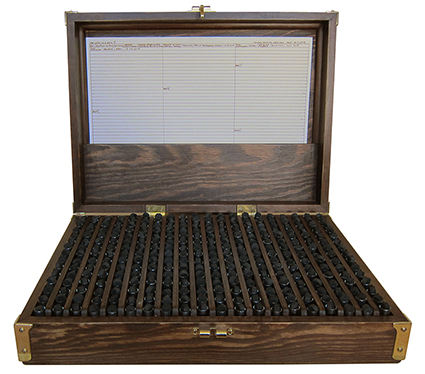 THE WORLD IN A BOX I




END OF PART I
ozdowskitom@gmail.com,
+47 97 68 50 56
THE WORLD IN A BOX
- is a interactive project I am developing at present.
The central idea is that this sealed Box collection will come into existence only as a result of considerable human goodwill.
It will encapsulate the fact that Earth is not only small but also underline the fact that we really live close to one another.
It consists of a collection of soil/earth samples from all around the world.
The samples, a teaspoonful of soil, comes from the immediate area where people live, their gardens, flower pots or perhaps places of special emotional attachment.
All the samples will be clearly displayed and information about their donors will be referenced in the accompanying notes and a brass plaque with
the participants name
will be added on the box. I request these samples directly from family members, friends, acquaintances etc.
But not only.
I hope that you will accept this invitation to contribute to The World in a Box. By definition the invitation is extended to anyone you think might be interested.
Do not forget to tell me where your sample is from and give me your name, date, town and country.
Great thanks for Your participation:
Alicja Alda
Alicja Krajewska
Almuth Boesel
Andrzej Dankiewicz
Andrzej Meller
Ann Iren Buan
Anna Maria Krajewska
Anna Lisztes Gulbransen
Anna Merz-Korolkiewicz
Arleta Zastrożna
Barbara Flor
Beata Gabriel
Belen Llerena Amadeo
Bjørn Rønning Hansen
Bo Norseng
Bożena Meller
Claudius Flor
Danuta Borowczyk
Danuta Haremska
Dawid Zastrożny
Edward Kostka
Ella Fiskum
Ewa Papla
Ewa Sokolnicka
Ewa Wapińska
Fanny Mikołajczyk
Filip Labaj
Georg Flor
Gjertrud Wauters
Henryk Borowczyk
Ingunn Vestby
Irena Juniszewska
Jacek Juniszewski
Jacek Łuszczyk
Jacek Gulczyński
Jadwiga Malinowska
Jan Korolkiewicz
Janne Kruse
Juan Rafael Llerena Amadeo
Katarzyna Męczyńska
Katarzyna Labaj
Krystyna Zavisha
Krzysztof Bugno
Magdalena Flor
Magdalena Ufnalska-Godzimirska
Małgorzata Nogala-Kałucka
Małgorzata Ostrowska
Marianne Zandiani Grønstad
Martyna Borowczyk
Martyna Zastrożna
Michał Bończa-Ozdowski
Michał Męczyński
Michèle Kostka
Mirosława Meller
Misz Amaru Boncza-Ozdowski
Monika Stręk
Nanna Sonerud
Ole-Wilhelm S. Norseng
Paul Anders Thyness
Paul Furneaux
Paweł Krajewski
Peter Lahn
Piotr Meller
Piotr Sokolnicki
Robert Alda
Romuald Gabriel
Rosemary Lichnovsky
Ruth Hollymann
Sara Bończa-Ozdowska
Signe Solberg
Silvie Furneaux
Steffen Knips
Sudesh Adhana
Trine Vannzéll
Zbigniew Labaj
Zbigniew Zastrożny